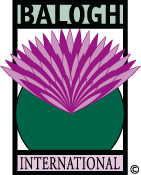 Royal Botanic Garden Kew
---
ECONOMIC BOTANY - to see all Kew titles, click on this link
prices are current as of July, 2009. may fluctuate with US dollar/British pound exchange rate, please inquire.
The Baobab - Africa's Upside-Down Tree. by G.E. Wickens. Reprint from Kew Bulletin 37(2),1982. 38 pp. 10 photographs, 5 figs. Paperback. $24.00
Desert Date and its Relatives. A revision of the genus Balanites. Kew Bulletin vol. 56, number 1. Martin Sands. 06/2001. This is a taxonomic treatment of this genus, including keys, descriptions, distribution, etc. 128pp. 15 line figures and 10 distribution maps. Paperback. ISBN 1 84246 028 5. $30.00
Ethnobotany of the Waimiri Atroari Indians of Brazil. by W. Milliken, R.P. Miller, S.R. Pollard & E.V. Wandelli. Kew: Royal Botanic Gardens, 1992. The decline in the area of the Brazilian rain-forests, and the assimilation of their indigenous peoples into modern society is leading to a loss of traditional information on plant uses. This book enumerates the uses of the plants found in terra firme forest in the lands of the Waimiri Atroari Indians. An introductory section deals with the Waimiri Atroari and their history, and with their plant nomenclature and usage. Species are then listed with their local names, voucher specimen numbers, and their uses as recorded elsewhere in the literature. ix + 146 pp. Four colour plates, and other illustrations. Soft Cover. ISBN 0 947643 50 8 $40.00
Plants for food and medicine. Proceedings of the joint conference of the Society for Economic Botany and the International Society for Ethnopharmacology, London, 1-6 July 1996. edited by HDV Prendergast, NL Etkins, DR Harris, PJ Houghton. 1998. major contents: Food, medicine and health; Cross-cultural plant exchange; Botany- What's in it for drylands development; Modern treatments and traditional remedies. 438 pp. many figures, photographs, charts. paperback. ISBN 1-900347-55-5. $70.00
Plants for malaria. $50.00
Poisonous Plants and Fungi in Britain and Ireland 2nd Edition CD-ROM. due 2000. E.A. Dauncey, T.G.J. Rayner and D.A. Shah-Smith with Toxicity Monographs by N.S. Bates and others from the National Poisons Information Service (London). Identification Engine Software © System Simulation Ltd., 1995. Totally revised editon of Poisonous Plants in Britain and Ireland CD-ROM, which now includes fungi, written and compiled by the Medical Toxicology Unit of Guy's & St Thomas' Hospital Trust and Kew: Royal Botanic Gardens, 2000. This fully interactive CD-ROM will enable you to identify plants of the home, garden and countryside that are potentially poisonous if eaten or touched, and distinguish between edible and poisonous native and introduced fungi. For each plant and fungus there are photographic images, step-by-step keys to quick identification and detailed toxicity information. It is an invaluable resource for medical professionals treating cases of suspected poisoning, as well as people concerned with preventing poisonings occurring such as garden managers, parents, local authority workers, nurserymen, growers and gardeners. CD-ROM. Requirement - machines running Windows 95, 98, NT3.5, NT4.0 etc, processor, RAM, hard disc, etc. ISBN not yet assigned/ Requirement - machines running Windows 95, 98, NT3.5, NT4.0 etc, processor, RAM, hard disc, etc. ISBN not yet assigned/ $80.00
The Useful Plants of West Tropical Africa. by H.M. Burkill. A four-part revision of J.M. Dalziel's original, published in 1937, which supplements the second edition of the Flora of West Tropical Africa (edited by R.W.J. Keay & F.N. Hepper). Each plant is briefly described along with its geographic range, habitat, and known economic attributes.
Vol.1 (Families A - D). 1985. 960 pp. Hardback. ISBN 0 947643 01 X. $140.00
Vol.2 (Families E - I). 1994. xii + 636 pp. Hardback. ISBN 0947643 56 7. $100.00
Vol. 3 (Families J-L). 1995. xi + 855 pp. Hardback. ISBN 0947643 64-8. $120.00
Vol. 4. (Families M-R). 1997. 968 pp. Hardback. ISBN 1-900347-13-X. $140.00
Vol. 5. (Families S-Z). 2000. 686 pp. ISBN 1-900347-407. $140.00
Vol. 6. index. 2004. over 1000 pp. $240.00
Taxonomic Aspects of African Economic Botany. Ed. G. Kunkel. Las Palmas: (Bentham-Moxon Trust), 1979. Proceedings of the IX plenary meeting of AETFAT. 250 pp. With maps and illustrations. Paperback. $42.00
Yanomami A Forest People – Advances in Amazonian Ethobotany. W. Miliken, B. Albert and G.G. Gomez with illustrations by Jane Rutherford. due 1999. A scholarly and fascinating book about the remarkable relationship between a forest people and their environment – the watershed between the Brazilian Amazon and the Venezuelan Orinoco. Largely based on original research, it provides a fascinating insight into their culture and intricate knowledge of plants, animals and the ecology of the environment in which they live. Lavishly illustrated throughout with half-tones, colour photographs and paintings by Jane Rutherford..No of pages? 245 x 155mm. soft cover + dust jacket. ISBN 1 900347 73 3. $44.00
---
Prices may fluctuate with the Currency Exchange Rate!
To order any of these publications, just mailto:balogh@balogh.com
Back to our Home Page